Add2it Go-To Free
Need to manage your ads and track your ad responses accurately?
Add2it Go-To Free is a powerful advertising link management tool. Its easy to use, low cost and invaluable for anyone who publishes ads and ad links. It automatically generates ad links, forwards the responding visitor to a specific location, tracks each response and provides you with detailed statistics reports. Helping you to improve your ad campaign by identifying which ads work and which ads don't.
"...the fastest and easiest scripts I have ever installed!"
"This was one of the fastest and easiest scripts I have ever installed!

It came with clear, easy to follow instructions and was up and running in a few minutes. I'll be upgrading to the paid version straightaway, as well as evaluating the other Add2it scripts."

- Mike Pepper, Webmaster of yoyoDyneWebDesign.co.uk
Works automatically - leaving you to run your business.

It's FREE.

Small BANNER ad at the bottom of the screen (Pro version is ad free).
Click here for a small banner ad example (will open in a new window).

Manage your ads with EASE.

Automatically generate ad links.

UNLIMITED ad links.

Track your ad responses EASILY.

FORWARDS ad responses to desired location automatically.

IDENTIFY successful and non-successful ads immediately.

IMPROVE ad campaign performance quickly by removing non-successful ads.

IMPROVE ad campaign performance quickly by increasing successful ads.

EASILY added to existing websites, newsletters and emails.

Offer live support and track visitors on any web site that you are promoting (even if it's not yours)!
Note: This requires InstaHe!p.

EASY to use.

COMPARE ad results anytime.

CHOOSE language to suit you.

EASY and QUICK to get started.

You can operate from ANY Internet-enabled computer world-wide.

100% PROVEN to save you time and money.

Upgrade from Free to Pro version easily anytime WITHOUT losing any data or settings (compare versions).

"I upgraded to the new version faster than I could believe."
"I think that new 'install.cgi' with the latest version is TERRIFIC!! I FTPed the files to my cgi-bin, called the install.cgi script, and BANG! It upgraded to the new version faster than I could believe."

- Gary Speer, Editor and Publisher of GSezines.com
PLUS - you get all these great features included:
Price: FREE!

EASY to use Administration Center.

Generates unlimited ad links AUTOMATICALLY.

Automatic STATISTICS reports.

AUTOMATICALLY forwards responding visitor to desired location.

Emailed statistics reports.

Current statistics report.

Multilingual - administrator can switch to preferred language at anytime.

FULLY password protected.

ADD to existing websites, newsletters and emails.

AUTOMATIC installation.

100% FREE technical support included.

Platform: Unix & Windows server

Requirements: Perl 5.0 or higher - You must have FULL cgi-bin access - You need to be able to set permissions (only Unix) - Perl modules: CGI::Carp, Fcntl, Socket, Time::Local, IO::Socket (A good host will have them all)

Click here to see how it works in the interactive online demo right now!

Privacy and Security Guaranteed
We take the privacy and security of your information quite seriously. We are a merchant many years in flawless standing with PayPal. We provide top-notch live 24 hour customer care to protect that status, and more importantly, to protect the trust you, our customer, have placed in us.
If you have any questions about Add2it Go-To Free you may contact me at anytime.

'Whatever the mind can conceive and believe... it can achieve.'
Napoleon Hill, Think & Grow Rich
To your success,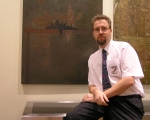 Frank Bauer
Founder of Add2it.com & GoTo-Pro.com


Your other options:
You want it 100% banner ad free and with additional features? Plus get a special bonus with a total value of over US $140 for FREE?
Click here to get Add2it Go-To Pro (today only US $27)!


You want several of our products or would like to get the script installed?
Click here for the Script Order Form!