"Put your affiliate program on autopilot, while giving you the benefit of complete control"
Get Add2it AffiliateCenter Pro now!
Add2it AffiliateCenter Pro is a multilingual affiliate program script with no size limitations that allows affiliates to signup and sell your products or services without any work from you.

This is a great way to increase your product and service sales!

The exact same script used for the Add2it Affiliate Program and the Add2you Members Program. Allows commission payments up to 12 levels deep. Width can be unlimited wide or forced matrix. Admin can setup up to 12 membership levels that can have different commission pay-out per product and a different replicated web site.
Here's what YOU GET with Add2it AffiliateCenter

Pro

:
Unlimited amount of affiliates.


Full personalization of outgoing messages, auto replies and HTML pages.


Comes with its own installation script for a very easy and automated installation.


Complete password protected online admin center - no text files to edit, completely run from a browser.


Allows commission payments up to 12 levels deep 12 membership levels that can have different commission pay-out per product.
Affiliate programs are an important aspect of an online marketing campaign, but they can become extremely time consuming if you are trying to do it manually. Let this software put your affiliate program on autopilot, while giving you the benefit of complete control. With full personalization capabilities and unlimited amount of affiliates this software is the best software available on the market today. Not to mention how easy this script is to setup.
"...outstanding product line and unbeatable customer support."


"Thanks for the wonderful, prompt and courteous service! You've got an outstanding product line and you top it off with unbeatable customer support. That's a winning combination if I've ever seen it."

- Malacka, Webmaster of Writersnest.com
Get Add2it AffiliateCenter Pro now!
PLUS - you get all these great features included:
EASY to use Administration Center.


MULTILINGUAL - administrator can switch to preferred language at anytime.


CHECKS email address syntax before acceptance.


PROTECTION against off-site abuse.


FULLY password protected.


100% FREE technical support included.


Requirements: Perl 5.0 or higher - You must have FULL cgi-bin access - You need to be able to set permissions (only Unix / Linux) - Perl modules: CGI::Carp, Fcntl, Socket, Time::Local, IO::Socket (A good host will have them all)

SCRIPT VALUE US $197.00
Full Installation (optional): Don't worry about installing the script yourself... get it installed on your own server.
No worries, no headaches ... No Problems!
Value US $77
Click here to see how it works in the interactive online demo right now! Password: add2it
Get Add2it AffiliateCenter Pro now!
Special Bonus Offer: If you order any paid Add2it software script today you will also get the following bonuses worth a total value of over $140 for FREE...
BONUS #1 -- $29.95 value: E-Mail Marketing Strategies - Revealed eBook
Learn the fundamentals to quickly building an online business using effective e-mail techniques...

'E-mail Marketing Strategies - Revealed' contains a truckload of invaluable information to make your e-mail marketing more effective and profitable. Dozens of tips are included to help you: avoid the 3 most lethal and costly e-mail mistakes, how to collect more (opt-in) e-mail addresses using a simple twist on an existing technique, how to avoid being labeled as a "spammer". . .and much more!
BONUS #2 -- $19.00 value: Million Dollar Emails eBook
This resource reveals the amazing secrets behind the net's most successful email campaigns...
You always wanted to know a good way to make money for pennies through e-mails right? Well then this is the e-book for you! This book has all you could ever want to know about sending e-mails to the best of your advantage. This is absolutely the best resource for sending money-making e-mails that can be acquired anywhere on the Internet.
BONUS #3 -- $19.95 value: Advanced Spiritual Marketing eBook
This inspiring work is an intimate dialogue with Joe about what it takes to manifest your dreams in the world today...
"We can have anything that we can imagine," say Joe Vitale, Mr Fire. This inspirational interview lays out the groundwork for Joe Vitale's Spiritual Marketing five-step formula.
BONUS #4 -- $57.00 value: Insider Secrets to Email Marketing eBook
This resource shows you how to increase your traffic, generate leads, and make more sales online along with the automated tools to insure your success...
Complete 150+ page manual with hundreds of email marketing and Internet marketing secrets. You will discover a proven system to generate more web traffic and sales no matter what type of business you are in. Best of all, our proven strategies are so simple even a child could use them. As a matter of fact, if you know how to use email, you have everything you need to start using our system tomorrow!
BONUS #5 -- $17.00 value: Autoresponder Magic eBook
This resource will help you to put your web site's sales on autopilot...

A massive collection (440 pages!) of winning campaign messages to model, copy and swipe! Each series has been market tested and proven to pull in sales by the top Internet marketers. People like...

Declan Dunn, Terry Dean, Ken Evoy, Jim Daniels, Harmony Major, Joe Schroeder, Sam Robbins, Ken Silver, Dale Armin Miller, Jonathan Mizel, Scott Covert and many others...



My Guarantee

100% "Better-than-risk-free" Guarantee:

If you are not positively thrilled with the incredible features this Add2it script has for you -- or if you're dissatisfied for any reason even after me helping you in any possible way -- you will get 100% of your money back with no questions asked. You have a full 30 days to request a refund at anytime. So no matter what you come out ahead. Either you like it - keep it and profit from it or you get your money back and can even keep the special bonus offers. You can only win!
If you have any questions about the Add2it AffiliateCenter Pro you may contact me at anytime.

'Whatever the mind can conceive and believe... it can achieve.'
Napoleon Hill, Think & Grow Rich
To your success,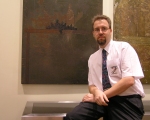 Frank Bauer
Founder of Add2it.com & AffiliateCenterPro.com

PS: Please don't let this amazing deal pass you by. I want to see you get the best bargain for your money, but I can only make this low price for those who are serious enough to take immediate action.
I hope that's you... I really do. I want to see you succeed. I know how hard it is to get started making money on the Internet. Do NOT let this pass you by. Go ahead and order right now.
Don't Wait... Order Now and
Make Back Your Entire Investment with only 2 Sales!
You only need certain software scripts? Click here.
*EARNINGS DISCLAIMER: Results are not typical. Your results may vary. We make no claim that you will earn any income using this tools whatsoever. You must assume the risk that you will not earn any income from this products.