"Sell Your Digital And / Or Physical Products As Well As Services Securely Online While Offering A Variety Of Payment Options!"

This is the exact same payment processing and shopping cart script used to process orders at Add2it.com, ProgShop.com and many other web sites around the globe. It allows the following payment methods: 2Checkout, PayPal, iPayment, remittance (wire transfer), cash, check, money transfer, payment with Add2it AffiliateCenter Pro commissions, COD and billed orders.


Electronically deliverable products are delivered with an IP secured and time expiring secure download links. Recuring orders can be handled through 2Checkout and PayPal.



"... the fastest and easiest scripts I have ever installed!"

"This was one of the fastest and easiest scripts I have ever installed!

It came with clear, easy to follow instructions and was up and running in a few minutes. I'll be upgrading to the paid version straightaway, as well as evaluating the other Add2it scripts."

- Mike Pepper, Webmaster of yoyoDyneWebDesign.co.uk

Here's what YOU GET with Add2it E-Shop Pro:

"...running and working just perfect."


"I'm very pleased with the Add2it script. The script is very easy to use and it was very easy to setup and modify. Just a few minutes to install and now it's up and running and working just perfect. We have not started using it yet, but soon we will."

- Magnus Dittmer, Marketing of NANCO DATA AB / www.Nanco.se

PLUS - you get all these great features included:

EASY to use Administration Center that gives complete control over customer details, order details, products details and coupon code details.

Setup flexible coupon codes that give either a %age or a fixed amount discount.

Secure missuse of discount codes by limiting how often each single one can be used.

Full protection from fraudulent orders.

MULTILINGUAL - administrator can switch to preferred language at anytime.

Chose what details you want to collect from your customers.

Sell a single item at a time, a selection of items from one web page or even use a shopping carts system. It's your choice.

Shipping & handling charges dynamically adjustable depending on how many units of what physical products are chosen and what country they are being delivered to.

PROTECTION against off-site abuse.

FULLY password protected.

It allows file attachments and is ad free.

100% FREE technical support included.

Platform: Unix / Linux & Windows server

Requirements: Perl 5.0 or higher - You must have FULL cgi-bin access - You need to be able to set permissions (only Unix / Linux) - Perl modules: CGI::Carp, Fcntl, Socket, Time::Local, IO::Socket (A good host will have them all)




"...outstanding product line and unbeatable customer support."

"Thanks for the wonderful, prompt and courteous service! You've got an outstanding product line and you top it off with unbeatable customer support. That's a winning combination if I've ever seen it!"

- Malacka, Webmaster of Writersnest.com

[More Testimonials]

Click here to see how it works in the interactive online demo right now!

Use Add2it E-Shop Pro to provide your customers with as many or as little payment options as you like, collect as much or as little information as you like from each customer, securely deliver digital products and dynamically adjust shipping & handling charges for physically delivered products.

"Amazing scripts..."

"Amazing scripts at an amazing value. Look no further!"

- Mark Joyner, #1 Best-Selling Author of MindControlMarketing.com

[More Testimonials]

Special Bonus Offers:

If you order any software product today you will also get the following bonuses with a total value of over $140 for FREE...

BONUS #1 -- $29.95 value: E-Mail Marketing Strategies - Revealed

Learn the fundamentals to quickly building an online business using effective e-mail techniques...

| | |
| --- | --- |
| | 'E-mail Marketing Strategies - Revealed' contains a truckload of invaluable information to make your e-mail marketing more effective and profitable. Dozens of tips are included to help you: avoid the 3 most lethal and costly e-mail mistakes, how to collect more (opt-in) e-mail addresses using a simple twist on an existing technique, how to avoid being labeled as a "spammer". . .and much more! |

BONUS #2 -- $19.00 value: Million Dollar Emails

This resource reveals the amazing secrets behind the net's most successful email campaigns...

| | |
| --- | --- |
| | You always wanted to know a good way to make money for pennies through e-mails right? Well then this is the e-book for you! This book has all you could ever want to know about sending e-mails to the best of your advantage. This is absolutely the best resource for sending money-making e-mails that can be acquired anywhere on the Internet. |

BONUS #3 -- $19.95 value: Advanced Spiritual Marketing

This inspiring work is an intimate dialogue with Joe about what it takes to manifest your dreams in the world today...

| | |
| --- | --- |
| | "We can have anything that we can imagine," say Joe Vitale, Mr Fire. This inspirational interview lays out the groundwork for Joe Vitale's Spiritual Marketing five-step formula. |

BONUS #4 -- $57.00 value: Insider Secrets to Email Marketing

This resource shows you how to increase your traffic, generate leads, and make more sales online along with the automated tools to insure your success...

| | |
| --- | --- |
| | Complete 150+ page manual with hundreds of email marketing and Internet marketing secrets. You will discover a proven system to generate more web traffic and sales no matter what type of business you are in. Best of all, our proven strategies are so simple even a child could use them. As a matter of fact, if you know how to use email, you have everything you need to start using our system tomorrow! |

BONUS #5 -- $17.00 value: Autoresponder Magic

This resource will help you to put your web site's sales on autopilot...

A massive collection (440 pages!) of winning campaign messages to model, copy and swipe! Each series has been market tested and proven to pull in sales by the top Internet marketers. People like...

Declan Dunn, Terry Dean, Ken Evoy, Jim Daniels, Harmony Major, Joe Schroeder, Sam Robbins, Ken Silver, Dale Armin Miller, Jonathan Mizel, Scott Covert and many others...
If you have any questions about the Add2it E-Shop Pro you may contact me at anytime.

'Whatever the mind can conceive and believe... it can achieve.'
Napoleon Hill, Think & Grow Rich
To your success,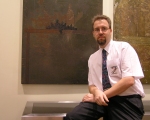 Frank Bauer
Founder of Add2it.com & E-ShopPro.com

PS: Please don't let this amazing deal pass you by. I want to see you get the best bargain for your money, but I can only make this low price for those who are serious enough to take immediate action.
I hope that's you... I really do. I want to see you succeed. I know how hard it is to get started making money on the Internet. Do NOT let this pass you by. Go ahead and order right now.
PPS: One last thing... not only can you make money using this products, but when you pick up Add2it E-Shop Pro, you will be given privileged access to my Affiliate Program.
Don't Wait... Order Now and
Make Back Your Entire Investment with only 2 Sales!
You only need certain software scripts? Click here.
*EARNINGS DISCLAIMER: Results are not typical. Your results may vary. We make no claim that you will earn any income using this tools whatsoever. You must assume the risk that you will not earn any income from this products.