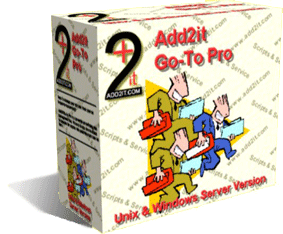 How Add2it Go-To Adds Power to Your Business:
Powerful Link Management Tool.
Simple to understand, easy to use.
Handles ALL tracking seemlessly.
Provides detailed statistics reports.
Cloaked affiliate linker and affiliate sales generator.
Helps you to market more effectively.
Takes the guess-work out of marketing your business altogether.
Puts YOU Back in Control!