One of the best weapons you can use in your viral marketing campaign is the use of Free E-Books. There are many reasons for using E-books in viral marketing, but here I will give you the top 4 reasons for using them today, as well as in the future.
1. E-books are so inexpensive to create and it takes so little time to set up.
If you have already written articles about the niche or topic you are promoting, simply combine these articles to create an informative E-book. Or, let's say that writing isn't your forte, all you need to do then is use rebrandable E-books written and produced by someone else.
All you need to do is search the web for "Re-brandable Ebooks". You will find more than you need, giving you lots to choose from. Now that you have found an E-book, you will distribute them as a free gift for your subscribers or to visitors to your web site.
Hopefully, your E-book contains material that your readers will want to share with their family and friends, passing it along to them… and the process will continue down the line. As it is continually passed on to others… and you will be making money.
2. E-books have the capacity of reaching a massive audience
And for this reason, it is crucial that your E-book is not only informative, but also timely in the information, along with some humor, making it fun and exciting to read. It needs to something that is worth passing on, talked about, and remembered.
Everyone loves to know something that the rest of the world would like or need to know. If you create something that makes them look like they are "in the know", they will pass on your information.
3. E-books are a great way to sell several products other than the targeted product
For example; if you are selling small kitchen appliances, your customers could also be interesting in E-books about how to use them, great recipes, such as this recipe book on how to make homemade ice-cream.
4. E-books are highly effective in building your brand and reputation
If you create a quality E-book, and it is passed along to others, your recommendation is implied with each new reader.
'Whatever the mind can conceive and believe… it can achieve.'
Napoleon Hill, Think & Grow Rich
To your success,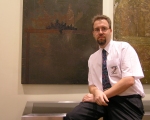 Frank Bauer
Publisher of the More4you.ws Blogletter