Even while I am on a 6 weeks vacation here in Europe… my online business is growing and I wanted to quickly share with you what I am doing so you can take advantage of it for yourself.
So, what exactly am I doing… and how?
Here is a quick video which I made for you that shares the first "secret" to my online business strategy with you…
The site I am referring to in this video was TimeToOutsource.com, a former joint project with Aurelius Tjin and it was all about a system that allows you to continue to earn & support your customers while you are traveling which I talked about earlier on my EthicalInternetMarketer.com blog.
So, with the major part of the daily grind work taken care of, here is what I did next while relaxing here in northern Germany…
Simon Hodgkinson & Jeremy Gislason's just started selling the Marketing Main Event 4 and with it the lifetime membership access to five finished membership sites for $1,497.00.
Now, I know you might say, "Frank, mate… $1,497 is a LOT of money! I couldn't justify that expense!" I understand why you might think that, but let me share with you why I believe that I would be stupid to let this opportunity pass me by…
As you might know, I am together with Colin Klinkert one of the co-founders of ViralURL, which is like the Marketing Main Event 4 product, a membership site.
ViralURL generated for Colin & me in the 21 month since we launched the site US $1,564,143.40 in sales (as of last Tuesday).
When I saw it, I could see the potential right away… 5 membership sites with a free front end offer and upsells that go straight into your PayPal account are worth a lot! Even if you simply outsource the creation of them to e.g. somebody at RentaCoder you would pay a lot more for 5 membership sites plus you would still be stuck with the support work which in this deal are done by Simon & Jeremy's team, I bought this right away for my company.
Now, I can guess what goes through your head now… "But Frank… you can simply promote this membership sites to your existing lists and make heaps of profits!" … and you are right, with an existing list, this is an absolute no brainer.
But I strongly believe that even without and just the determination to build your own business, it's well worth it. Let me explain…
The best way I found so far to build my own list is to offer something free of great value in exchange for a name and email address… and then later offer a product for sale. This is how I build my lists.
And with the Marketing Main Event 4 product you get five free products of great value you can give away that will help you build your own list and then they offer an immediate upsell which will help build your income and generate a profit. And that is from my own experience the best way to build a list and income at the same time.
Let me show you the 5 free offers so you can see what I am referring to…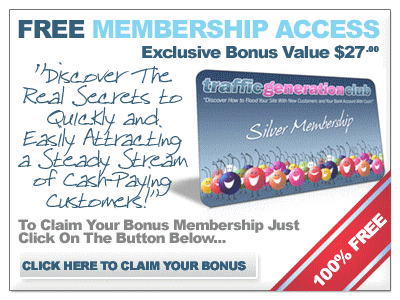 BTW… this first product will also give you lot's of help to find ways to generate traffic (and this way subscribers & sales) to your own membership sites.
Here is one of my favorite ways to generate list signups & sales for free… Submit your free front-end offer of your membership sites to free Giveaways and List building events!
Here are the other free offers you will be able to use…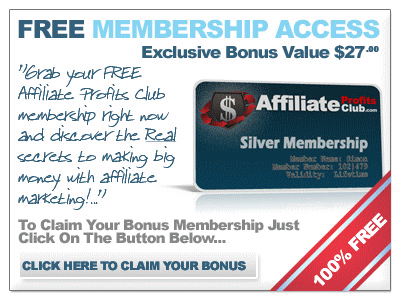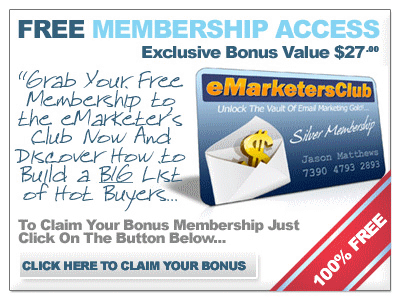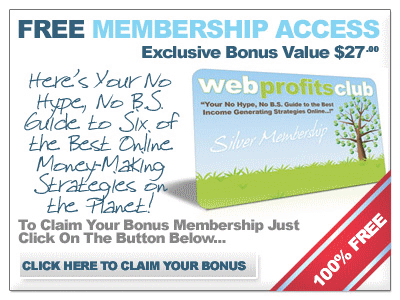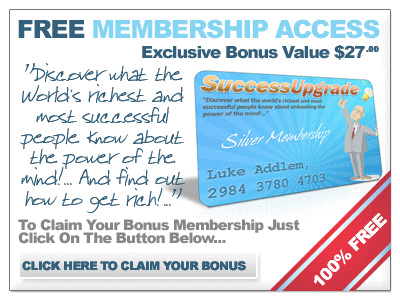 Can you see how easy it will be to give those free font-end membership access products away to build your list & income? And how quick you can get started since all he hard work has already been done? It took me less then 15 minutes to have the above 5 sites up and running.
From my ViralURL site I know that about 8.5% of those that take you up by a free offer will then actually buy an upsell… but let's be conservative and say only 4% will on average buy the $27 upsell in any of these 5 sites. With an average Giveaway promotion you can easily get a few hundred new members to your site in just a few sites. Let's say you get only 100 new members… at 4% that's $108 in sales in a day or two. Multiply that by 5 sites.
So all in all… if you already have a list of your own, may that be subscribers, affiliates, customers or members that you build over time, then the Marketing Main Event 4 product is really too good to pass on. And even if you are starting up, this will give you a great head start over everybody else.
I am sure by now you see the awesome potential that this holds, but you might still say to yourself, "I wish I could afford this!

" … if that's you and you really can't, check out what else I found (and purchased just a day ago)…
Ian Del Carmen's just released a cool viral PHP software script that allows you to offer a membership as well, it's called Fireball Mail Enterprise and the best is that it's available for just $147.
The reason that I purchased it from Ian is simply that I see the potential in offering a free service / membership on the front end to build my list and then offer them an upsell later.
With this product you can offer a free email service similar to Gmail on the front and then offer e.g. this bonus on the backend…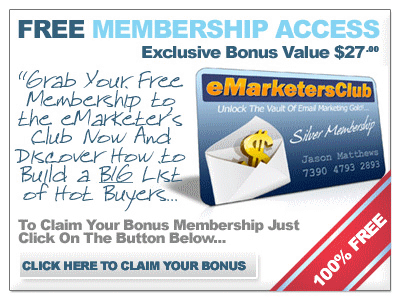 The main difference between the Marketing Main Event 4 product and Ian's Fireball Mail Enterprise is that Fireball Mail Enterprise requires you to have your own web hosting account and provide your own support where the Marketing Main Event 4 product is fully hosted and supported by Simon & Jeremy.
I hope that by now you see the potential that a membership site will have for you and no matter if you get a hold of the Marketing Main Event 4 product, Fireball Mail Enterprise or you come up with your own idea for a membership site & build it (or get it build)… you know now what to do to quickly & easily build your own list of customers & income.
Please let me know if the comment section of this blog post how will use or have used what you learned to build your own online business to that super success stage! I am looking forward to read your success stories.
'Whatever the mind can conceive and believe… it can achieve.'
Napoleon Hill, Think & Grow Rich
To your success,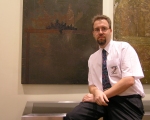 Frank Bauer
Director of Add2it.com Marketing Pty Ltd
Co-founder of ViralURL.com
P.S. – I just LOVE the song in Ian's Fireball Mail Enterprise video… can anybody tell me the song title / producer or where I can buy the MP3 for it? Would be awesome!