Video Marketing, the Article Marketing of Today
The Internet is continually evolving and changing for the better, and one of these major changes has been the use of videos and how they are used for marketing. Did you know that there are approximately 14.5 billion viewers on the web, which is about 97 videos per person, just here in the US. Wow, that is a lot of video watching, and an obvious market to tap into.
If you are going to use video marketing, what do you need to know? You have the option of making a sales, informational, or educational video. The word from top internet marketers is informational videos will outrank sales videos. People are looking for useful information, not necessarily to be sold on something. If the video gives them great information, they will continue to visit your site, which will then, increase your sales.
There are a few types of videos that will be very effective for your viral campaign. A simple way to get started is with a Slideshow – This is a simple video with pictures and titles, along with your voice over. This is a great way to get yourself noticed. Have a call to action in your video, which is vital to your business. Add your address, and or website at the end of your video, as you cannot include a link.
Don't be intimidated by video marketing, you don't need to be a Hollywood director in order to produce a good video. Matter of fact, it truly is very simple with all the programs available to help you. You don't need a Hollywood production to get hits on your video, just some great information.
There are many of you who just don't feel comfortable in writing articles to promote your site or product. If this is you, then video marketing will be a great medium for you to use. As you know, article marketing is based on keywords placed through out the article, but you can't add keywords in a video. This is why you make sure your title has the right tags, then have some good information, and put it in one of the variety of programs available, and you are ready.
'Whatever the mind can conceive and believe… it can achieve.'
Napoleon Hill, Think & Grow Rich
To your success,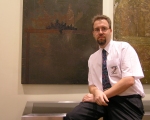 Frank Bauer
Publisher of the More4you.ws Blogletter