Any 'truly' successful business owner understands the power of leveraging joint ventures, often referred to as 'strategic partnerships' for maximum exposure and profitability in their business.
The advantages in using joint ventures to grow your small business are endless and unmatchable. So, if this is the case, why isn't every small business owner implementing joint ventures as one of their business-building strategies?
Below is a short list of the 5 biggest misconceptions that small businesses and online businesses have about Joint Venture marketing:
Joint Venture Misconception #1:
Fear of losing Money: Many small business owners find themselves on a shoestring budget when it comes to marketing their business. Often times they are busy focusing on how to conserve their marketing dollar and cut back, rather than realizing there is another way, a risk-free way to market their business with little or no out-of-pocket expense.

By using a joint venture marketing strategy, you can arrange it so that a company will promote your products/services for free and they will receive a commission only when they send business to you and you actually make a sale. This means you are only paying when there are results! This is a risk free marketing strategy that costs you no money, and very little time to set up.
Joint Venture Misconception #2:
Fear of losing Clients: Whether you like it or not, your clients will continue to buy other products and services from other companies, including in some cases, your competition.
Rather than trying to hoard your clients for yourself, by referring them and recommending to them other products and services through your joint venture partners, everyone involved is benefiting:

(1) Your client does not have to waste time searching and testing to find those quality products/services themselves, (2) you are strengthening your relationship and rapport with your client by finding them complementary products/services that are of value to them and (3) by leveraging the products/services of your joint venture partner you can offer them discounts and special bonuses, etc., that they would otherwise not be able to get. This in turn, makes your JV happy and increases their willingness to work with you and help promote you, as well.

Joint Venture Misconception #3:
Fear of losing Profits: Believe it or not, many small business owners would rather struggle to get clients than give up a percentage of their profits to someone else. This is a very limited way of thinking and not the mindset of a 'truly' successful business owner.
One of the greatest benefits of joint venturing is that you don't have to waste money on advertising to find out if it is effective or not. Instead, by joint venturing you can leverage the marketing power of another company to generate sales/responses that it would have otherwise cost you a lot of money with little or no return on investment.
Joint Venture marketing takes the risk out of spending money, and although you may be giving up a small portion of your profits to your JV partner, you will have saved a lot of money in the long run, while you've gained more business in return. Joint venturing in this sense is also more effective, because you can leverage the relationship and trust that your JV partner already has with their customers, which will more likely increase your chances of making a sale!
Joint Venture Misconception #4:
Fear that they are too complicated: It is true; there are very complex ways in which a Joint Venture can be structured. However, this is usually done primarily between big corporations that have a lot of money invested into it and usually have a lot of red tape and legalities to deal with.
There are a myriad of ways in which small businesses can do joint ventures that are simple and easy to implement right away. For instance, you can try simple strategies right off the bat such as:
(a) co-promote a workshop or seminar and split the profits together, while reducing the cost of the event; (b) you can simply send out a mail endorsement to your customers promoting your JV partner's product or service and take a commission on sales generated through the offer; (c) you can even do something as simple as sending an email out to your list with a FREE BONUS offered through your JV partner that will provide more value to your clients and help you continue to build your relationship with them.
Joint Venture Misconception #5:
Fear of hard work: Many small business owners often times don't want to do joint ventures because they think that it will require a lot of time and effort. However, this cannot be further from the truth.
If you try to go out networking and finding JV partners that you don't really know, you may be doing your clients a disservice by referring them to your 'cold contact'. Instead, by finding Joint Venture partners that you already know have a good product and/or service and/or that you have properly 'qualified' and have established a good relationship with, you have already cut your time down in half, if not more.
Also, can you imagine how much longer and how much effort it would take to meet 3,000+ qualified prospects in your target market and introduce them individually to your services? On the contrary, you can leverage your JV partners' relationship and access to these same 3,000+ prospects and get the word out about your services in a matter of hours (even seconds). The only time & work left is to simply decide on how you'd like to arrange your joint venture, take the necessary steps to prepare & implement and start making money right away!
The hard work is really just in trying to do it yourself.
To join the biggest Joint Venture Social Network for Small Businesses & Internet Marketers visit JVdealmasters today!
'Whatever the mind can conceive and believe… it can achieve.'
Napoleon Hill, Think & Grow Rich
To your success,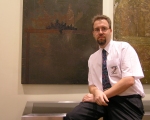 Frank Bauer
Director of Add2it.com Marketing Pty Ltd
Co-founder of ViralURL.com