I found this awesome video on Frank Kern's Blog… it's contains so much truth, you have to watch it.
Some of Will Smith's fantastic quotes that are in this video are…
"I want to do good. I want the world to be better because I was here."
"In my mind, I've always been an A-list Hollywood superstar. Y'all just didn't know yet."
"I don't know what my calling is, but I want to be here for a bigger reason. I strive to be like the greatest people who have ever lived."
"Money and success don't change people; they merely amplify what is already there."
"If you are not making somebody elses life better… you are wasting your time!"
Click here to view the embedded video.
Please share this message with anybody you care for. Click here to re-tweet this video and spread the love! Thank you.
'Whatever the mind can conceive and believe… it can achieve.'
Napoleon Hill, Think & Grow Rich
To your success,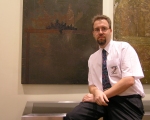 Frank Bauer
Director of Add2it.com Marketing Pty Ltd
Co-founder of ViralURL.com & ViralHosts.com