Twitter, What's The Big Deal?
Well, I will tell you what the big deal is, and that is….viral marketing! If you are not that familiar with Twitter, then you are about to learn something new that will be a big boon for your blogs and websites. Twitter seems to be the big topic on the web right now, everyone is "Twittering", so if you're not on the Twitter wagon, time to get on.
Let me first introduce to you to Twitter, for those of you who are new to the term. If you already know about Twitter, don't skip this post, there is still information that will benefit you.
Twitter, What Is It?
Basically, Twitter is a great social networking community, using microblogs of a maximum of 140 characters on a post. You choose people that you want to follow and there will be those that want to follow you. This is a way of keeping tabs on your status at all times, what are your interests, how you spend your day, what sites do you like to visit, what are your hobbies, etc…every time you post what you are doing, or thinking about, it is called a "Tweet".
Your tweet can be personal or to reflect your business. There are a number of applications that can be used to maximize your brand and company, letting your followers know who you are and what you have to offer. This is a huge bonus to those of us in the Internet Marketing community, allowing you the publicity, and then some great financial benefits.
Here are a few tips to help you use Twitter in your viral marketing campaign:
Make your profile unique to your company and brand. Include your website or blog in your profile, which will draw in much wanted traffic.
Make sure you have your values posted, and never, ever SPAM.
Look for others that are Tweeting about your niche, follow them, get to know them, and you will find that they will follow you in return.
Don't be shy about posting, get involved, reply to others that post, keep yourself on the grid.
Don't be "pushy" with your business, but do offer to help others with valuable content, advice, information, etc…when you have something valuable to offer, they will come.
Keep up with your followers, ever increasing your fan base.
Now you are ready to get started on Twitter. You will find that your following will increase as you continue to Tweet, and your business will continue to grow right along with it. You may find that you have so many contacts, more than you ever dreamed of. Take advantage of this great opportunity, start marketing your business.
'Whatever the mind can conceive and believe… it can achieve.'
Napoleon Hill, Think & Grow Rich
To your success,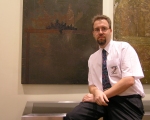 Frank Bauer
Publisher of the More4you.ws Blogletter